FINANCING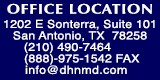 Financing Options for Hyperhidrosis, Blushing, Raynaud's Treatment
Prosper

Healthcare

Lending

.com


Proser HealthCare Lending is the premier financing company in the healthcare industry. With over $5 Billion funded and over 300,000 loans inquiries serviced through their lenders, this is a name and a program you can trust..

Prosper

Healthcare

Lending

Apply Now!

ProsperHealthcareLending.com is a premier financing company whose name and program you can trust.

Immediate decisions for loans under $35,000
Term options out to 84 months (affordable monthly payments)
No collateral required
No prepayment penalties
Fast & easy loan inquiry process
100% Confidential

Get pre-approved now!

Prosper Healthcare Lending!
CareCredit.com
CareCredit offers multiple payment plans that allows you, the patient, to select the plan that best meets your needs:

Care Credit Financing

CareCredit.com is used by over 80,000 healthcare practices nationwide and financially backed by GE Capital.

CareCredit.com
PAYMENT CALCULATOR




No Interest Payment Plans

6 &12 month plan options
No interest if the balance is paid within the specified time period
Low minimum monthly payments

Extended Payment Plans

24, 36, 48, & 60 month plan options
For treatment fees from $1,000 to over $25,000
13.90% interest rate
Payments as low as $25 on a $1,000 treatment fee

Online application is fast & easy. No application fees.